About us
Are you on a search for a place where you can feast on the most authentic Thai dishes? Baan Phra Ya Thai Restaurant is a great place for you and your family if you want to try something new. We specialize in cooking Thai dishes such as Satay Chicken, Curry Puffs, Ban Krib Tod, Money Bags, Dim Sims, Tom Yum, Red Curry, Creamy Curry, Gand Massaman, Fish Cakes, Singapore Noodles, Pad Thai, Tom Kar, Goong Nam Dang, Baan Phraya Soup, Stir Fried Duck and more. We are currently located at 20/353 Beaconsfield Road, Brighton QLD. We accept online orders daily.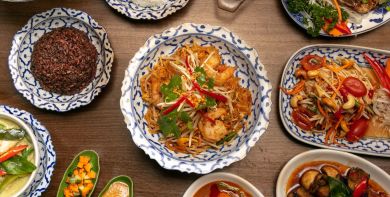 Reviews
Alexis
"Best Thai in North Brisbane"
5/12/2019
Brooke
"As always, the food is great and the people are lovely."
24/11/2019
Belinda
"Delicious"
13/11/2019
Alyce
"Another excellent meal. We're so lucky to have this gem practically on our doorstep."
7/11/2019